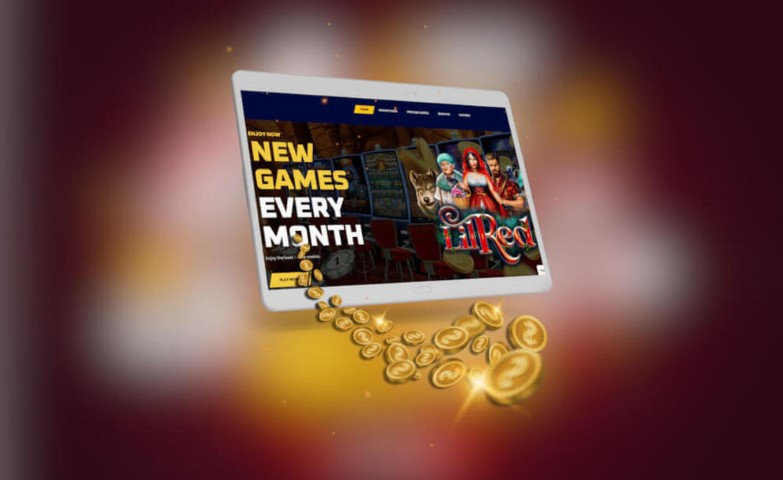 Playing video poker requires very little expertise. It combines the visual game experience of slot machines with poker rules to create a unique and entertaining hybrid. It is a poker slot game in its most basic form, but unlike regular poker, you will not be fighting against other players. Video poker, unlike most slot machines, is a game that requires both skill and luck to be successful. 
Introduction and general information 
The original name for the first video poker machine, released by Dale Electronics in 1970, was Poker-Matic. 
Video Poker became increasingly popular in casinos throughout the 1980s. Some people reported that playing it made them feel more at ease than typical table games. Back then, the only variety available was Jacks or Better. Nowadays, there are a lot more options to choose from. Learn the ropes for free with our short guide. 
Fundamental Guidelines 
The rules are based on a poker variation known as Ftthe Five-Card Draw. The primary difference is that when you play, you will not be competing against anybody else. 
The game is played in the following manner: 
When the game begins, the machine will deal you five cards to play with. 

If you are dissatisfied with your hand, you have the option of drawing up to five additional cards. To begin, on the cards you want to keep, press the "Hold" button, followed by the "Deal" button. 

The computer will replace the cards you threw away with new ones. 
Your final hand determines your payment, and the paytable displayed on the screen determines how much you win. 
A deck of 52 cards is used in the great majority of video poker games. Jokers can act as wildcards in some versions, enhancing your chances of producing high-value hands. The card rankings are the same as in other popular card games; the value of two is the lowest, and the value of the ace is the greatest. 
The following hands are sorted from worst to best, much like in poker: Possible poker hand combinations include a pair, two pairs, three of a kind, straight, flush, full house, four of a kind, straight flush, royal flush, and royal flush. However, there are a few notable outliers. In most cases, a pair of Jacks results in the lowest potential payment (hence the name Jacks or Better). Other video poker versions, such as four deuces or five of a kind, give additional paying hands. Furthermore, certain games may not pay out for even a single pair, let alone two. 
Masino Games offers various versions, including Jacks or Better. The lowest-paying hand in this game is a pair of Jacks, which is played with a regular deck of 52 cards. 
Joker Poker is played with a conventional 52-card deck plus one joker that acts as the wild card. A pair of kings is the lowest possible hand. 
American Poker is a poker variant in which a wild joker card is added to the deck. Five of a kind is the best possible hand, which consists of any four of a kind plus the Joker. 
After only four aces, Aces and Faces is the second-best hand (only behind Royal Flush). The bonuses for four Jacks, Queens, or Kings have been increased dramatically. 
The Double Joker Poker game is played with a total of 54 cards, including two jokers. 
Strategies 
The fact that you can see how much money you could win when playing video poker vs regular slot machines is usually viewed as the game's most significant advantage. 
Furthermore, you have complete control over which cards you keep and which you discard. 
If you are just starting out as a player, it is recommended that you focus on Jacks or Better games. Because it is the most popular variant of the game, the internet contains a plethora of tips and tactics. 
Because a 52-card deck can produce a total of 2,598,960 hands, you must play regularly and become acquainted with all of the different sorts of games. To be successful, you must play a lot and experiment with various ways. This is the key to achieving success. 
We are grateful that we have created a perfect place for you to practice, study, and improve your skills. Play our free Video Poker games to advance to the level of a true expert.