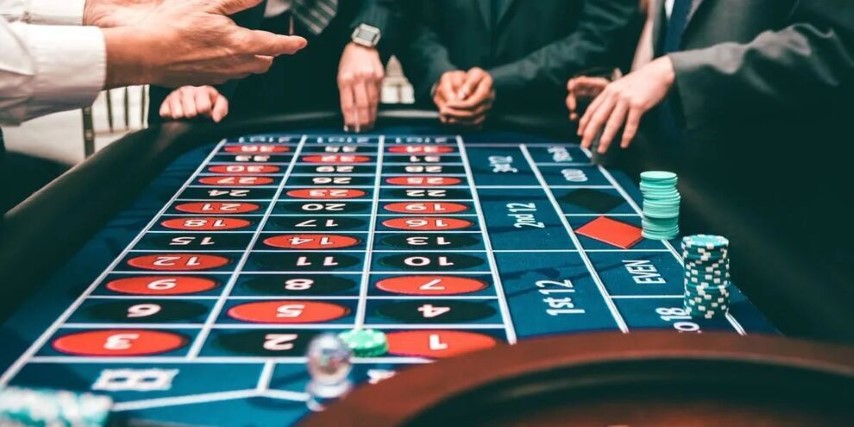 Despite the fact that I enjoy gambling (most of the time with friends), I have never played a game at a casino table. I've visited casinos in Macau, Genting, Las Vegas, and on various cruise ships, but the most thrilling thing I've ever done in a casino was sit at a slot machine and watch as the machine's buttons slowly ate away at my money. My overall success rate at the slot machine is only about 10% to 15% of the time. I once tried my hand at "Big, Small" in Genting, but the game was just too intense for me, and we quit after only five minutes, splitting the ten or twenty ringgit that we had lost. I used to be so naive that when I was younger, I would take a chip from the table to the cashier, only to turn around and walk back to the table in an embarrassing attempt to exchange it for money chips.
I'm not sure what got into me this time on the Costa Victoria (for Shipsomnia 2016), but I found myself hanging out in the casino long enough to be enticed into gambling on one of the games. The fact that the casino in Costa Victoria did not allow smoking was a pleasant surprise. Every other casino I've ever visited, including Royal Caribbean's, had people smoking, and the place smelled strongly of cigarette smoke, making it feel very unwelcoming. Costa's casino, on the other hand, did not allow smoking, and as a result, I made my first foray into the world of table games there.
On Day 2 of the cruise, I was hanging out in the casino, looking at the various table games that were being played. Since my brother told me that the math tutor who helped him taught him the double-up rule on three-to-one odds, I've been fascinated by the game of roulette. That is, you place your bet on one of the first twelve, the second twelve, or the third twelve and do not change your mind. If you lose, you must double your bet and keep betting on the same thing. If you continue to lose, you must increase your bet once more. If you win, you will be required to start playing again with the lowest denomination available. The "rule" of gambling is that you must set aside your "budget" at the start, and you must leave the establishment immediately once all of the money that you intend to spend is gone, or when you win more than half of your initial budget. Despite the fact that luck can be equated to a probability number, the unfortunate reality is that luck remains an unknown factor, despite all of these tips and strategies. My math tutor probably still teaches tuition because of this, despite the numerous times he has traveled to Genting (back then).
So, on that particular day, I loitered around the roulette table long enough for a customer playing the game to notice my presence and invite me to "have a seat" and act as his "lucky charm." In the beginning, I suppose there is such a thing as luck. I bet using my birthday numbers, and he won the same number in the first round. How important is the concept of having beginner's luck? I suppose I'm very fortunate. There was a 2.7 percent chance of winning, and the payout ranged from 1 to 35. This means I won $35 times $5, for a total of $175 for him in that round. He handed me nine chips worth forty-five dollars and told me to keep betting, but I ended up losing everything. During one of the rounds, he gave me the option of choosing between odd and even numbers, and I chose even. In the next second, he placed a $100 chip on even. You have no idea how terrified I was when the number was spun, and how relieved I was when it landed on an even number and I won him another $100. You have no idea how terrified I was when the spin was performed. I can't stand or enjoy the stress that comes with gambling, especially when the money isn't mine. I then made up an alibi to get out of there and fled. He was still seated in the same chair when I passed by the roulette table two hours later. That caught me off guard. I didn't dare to approach him and say hello because he was either having a good day or had just taken more money from his wallet. Gambling with other people's money or with strangers' money is a very stressful activity.
I decided to make my first appearance at a casino table on the very last night of the cruise, which also happened to be the fourth night. During the dinner session, I attempted to draft my strategy table based on probability, but I gave up when I realized it would take forever because I didn't even know how many sets were in the deck. During the dinner session, I attempted to create my own strategy table based on probability. They play a blackjack variant in which the queens are removed from the deck, resulting in a pack of cards with 48 cards instead of 52. In any case, I was able to find a strategy table on the internet that gives instructions but does not reveal the probability numbers underlying the table.
I went straight to the casino after dinner and sat at a Blackjack 21 table with a $100 black chip. The dealer was so surprised to see me that he had to open the table specifically for me. It started with a long shuffle, and as it progressed, more people joined in. When I told the dealer I had no prior experience, he immediately started teaching me the various hand actions (extra important as they will check the CCTV in case of any disputes). Blackjack had the smallest minimum bet of any table game, at only $10. (the roulette minimum was only five dollars). My money pile was like a seesaw all night, constantly rising and falling. When I was on a losing streak (the lowest point was around fifteen dollars), I would start winning, and the most I ever had was 140 dollars. I considered quitting the game and taking my winnings, but a friend pointed out that it wouldn't be enough to compensate for our jackpot losses and still leave us with enough money for drinks. So I went and went and went until I was completely exhausted (somewhere at the 2-hour mark). At some point, I decided to call it quits and cash out at $50, leaving me with a $50 loss.
To return to my thoughts and feelings: (This is purely my opinion, and it may not reflect anything at all) Based on my observations, I've discovered that western casinos are significantly noisier than their Asian counterparts. Western culture is more impulsive, and people (strangers) have a tendency to joke around each other even when making bad decisions (it's important to note that I was playing on a $10 table, not the high rollers). You will frequently get a second or third opinion from the players on the floor, and small talk conversations will invariably occur not only among the staff but also among the players. The game can be stressful at times, but all of the random conversations and noise will help you relax and enjoy the game more.
People who dealt drugs in Costa Rica were not only amusing but also fascinating. There was this one lady who always got small cards that added up to 14/15/16, and when she opened the next card, it said "Too Many," and she said it in a funny and "relief" tone, which made us happy as she made her payout. When a dealer gets blackjack, he or she may mutter something like "Whoops, Sorry!"
When the dealer makes even the smallest gestures like this, the players are made to feel happy and relieved because it indicates that the dealer is on their side. Even the supervisor who patrols the floor keeping an eye on the salespeople will occasionally join in on the fun. "If you get blackjack, you don't have to come to work tomorrow," one person said to the dealer, and it's amazing how something as simple as a conversation about something trivial can lighten the mood and atmosphere. The same female dealer even asked why we were keeping the volume so low while she shuffled the cards. Now that I think about it, the laid-back atmosphere is what drew me in to spend two hours of my life playing blackjack. Even though I lost $50, I didn't mind because I enjoyed the atmosphere and the company of the other people there. To tell you the truth, I had a great time.
At the end of the day, it is critical to remember that the banker will always come out on top. The casino is not a place to increase one's wealth or fortune; rather, it is a place for recreation and entertainment.
More info